UIC Cookbook Recipe Contest Is Now Open!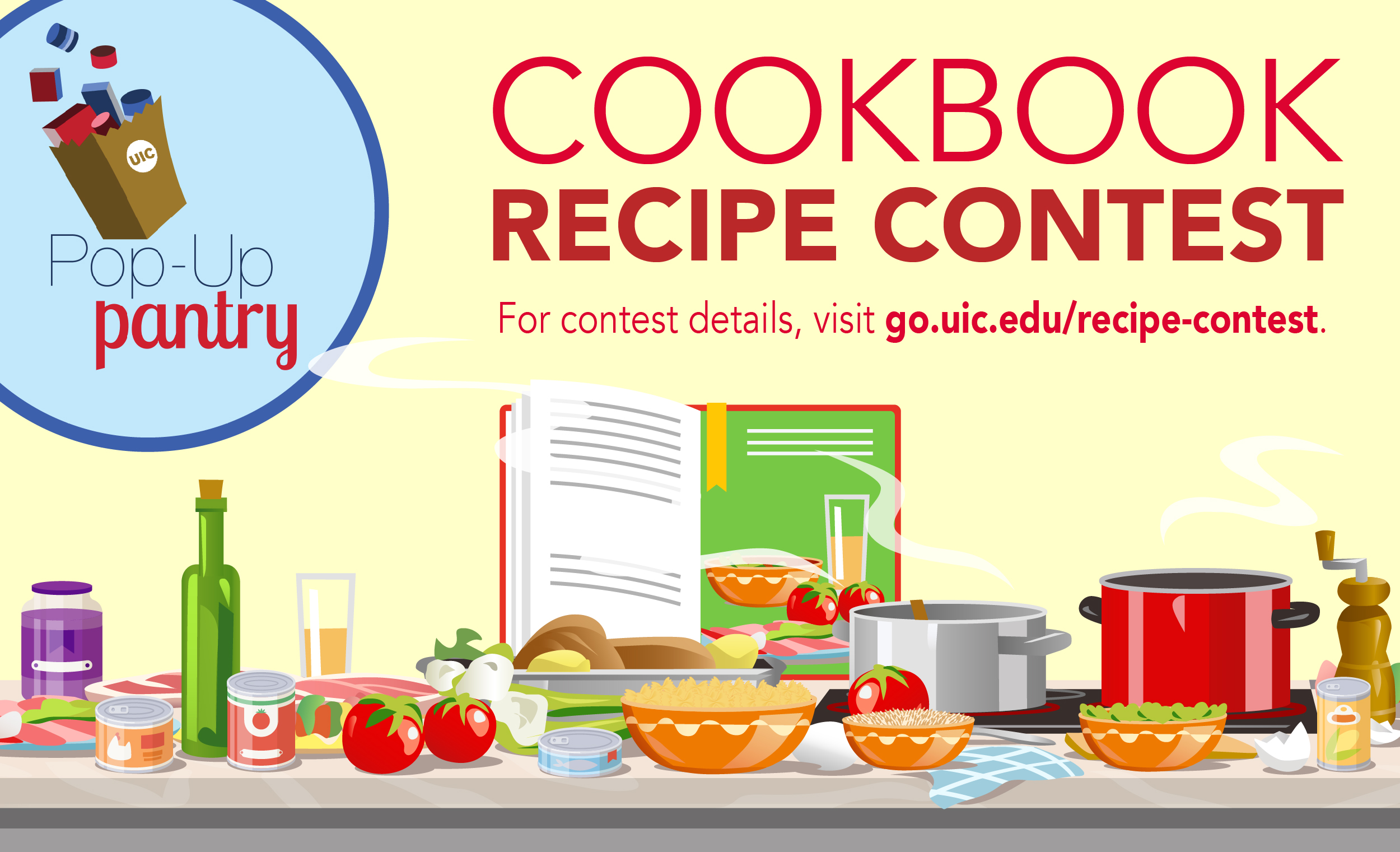 Put on your Chef's hat and get out your tasty, easy-to-make and nutritious recipes, the UIC Wellness Center wants to hear from you!

UIC students, staff, faculty and alum, your recipes loosely based on the most commonly donated items to the UIC Pop-Up Pantry (bread, canned beans, canned vegetables, just to name a few) are welcome for the UIC Cookbook. The goal of the cookbook is to provide student pantry users with healthy recipes from ingredients commonly found in the pantry. Cookbooks will also be available for purchase, with proceeds benefiting the UIC Pop-Up Pantry.

Launched in 2014 by the Wellness Center, the UIC Pop-Up Pantry was created to combat food insecurity among students at UIC. Since it's inception, the Pantry has distributed over 3,000 bags of food to students at UIC experiencing food insecurity.

"The UIC Pop-Up Pantry and this new cookbook are part of our continued effort to ensure that none of our students face food insecurity," says Dr. Ero Eggelopoulou-Amiridis, wife of Chancellor Michael Amiridis.

Please consider writing one nutritious, easy-to-make recipe. If selected, your recipe will be featured in the cookbook. All registered UIC students will also receive $5.00 in Dragon Dollar$ in their account.

For details and to submit a recipe, please visit go.uic.edu/recipe-contest. Contest ends November 17th.

Contributing information by Carol Petersen, Associate Director of the Wellness Center.
---